Main content starts here, tab to start navigating
Slide 1 of 16
Slide 2 of 16
Slide 3 of 16
Slide 4 of 16
Slide 5 of 16
Slide 6 of 16
Slide 7 of 16
Slide 8 of 16
Slide 9 of 16
Slide 10 of 16
Slide 11 of 16
Slide 12 of 16
Slide 13 of 16
Slide 14 of 16
Slide 15 of 16
Slide 16 of 16
Our Catalog
2022 & 2023 Winner of Bucks Happening List for Specialty Cocktails!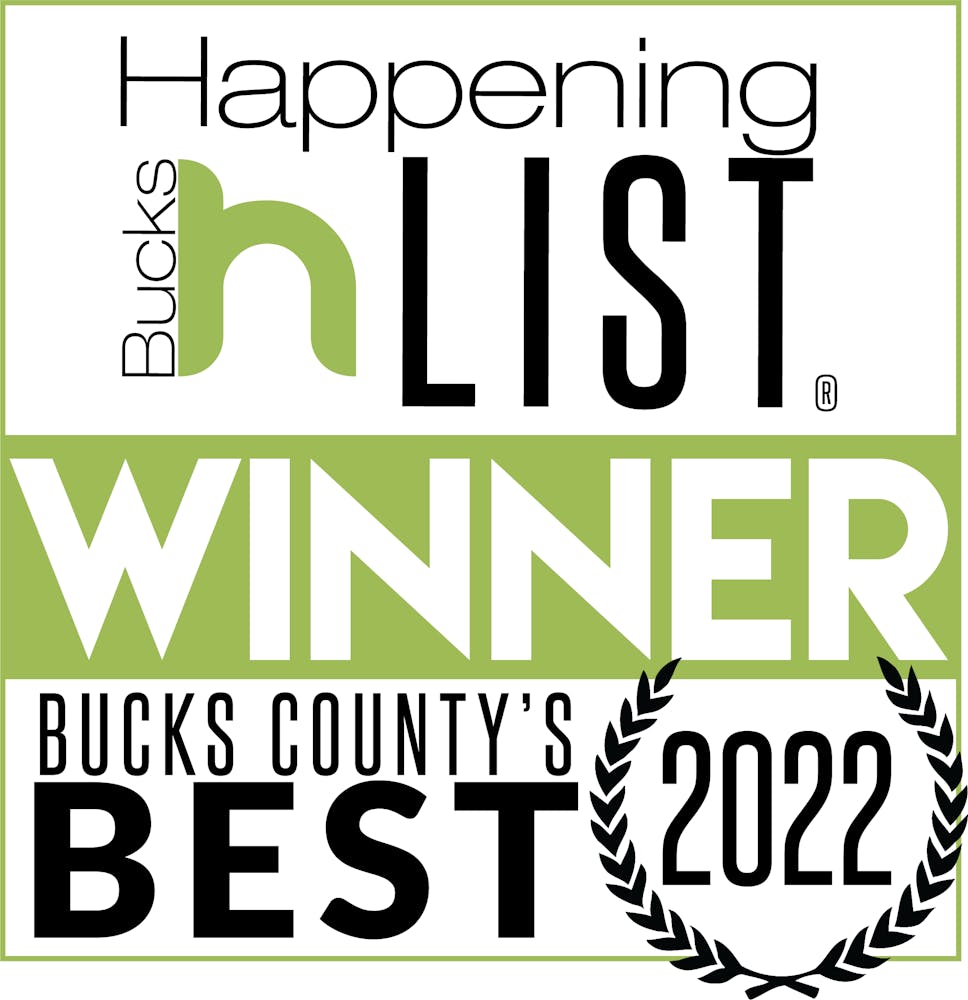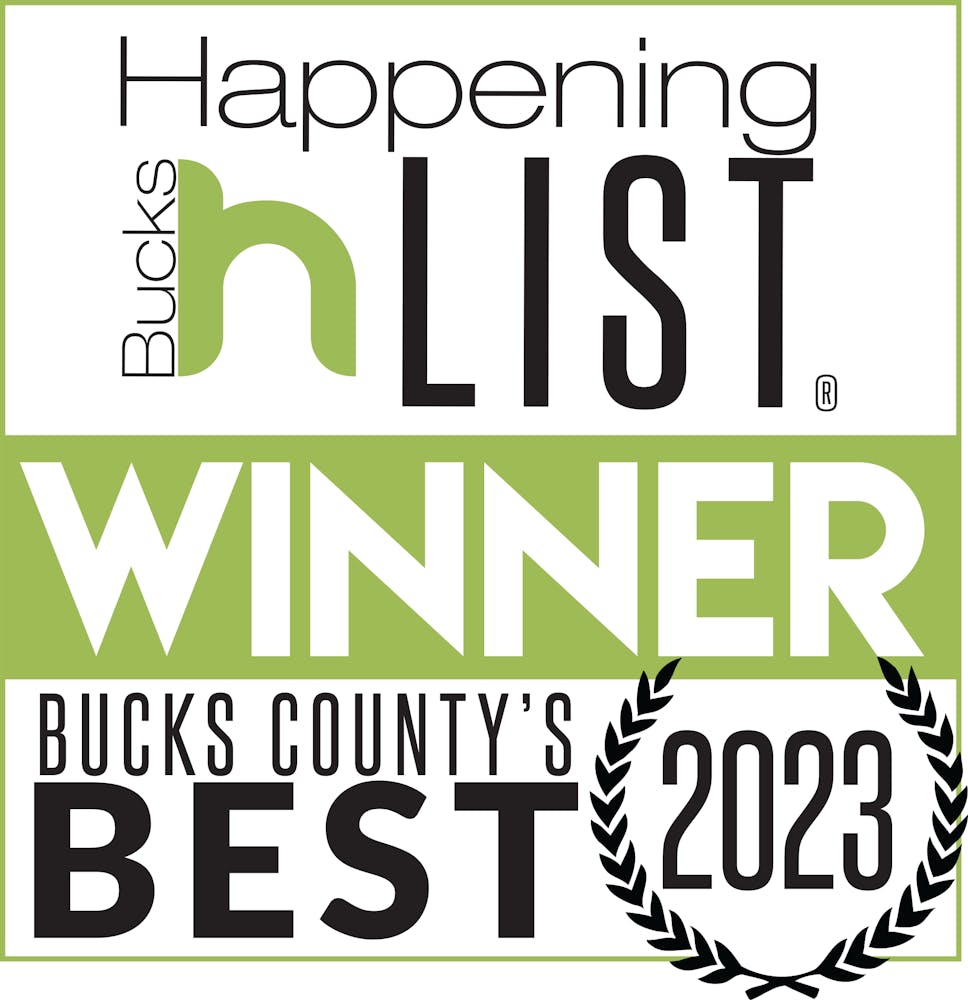 Champions League

Inspired by the sound of the Champions League anthem. Here, an organic sun-dried fig garnish adds visual appeal while also contributing a significant flavor impact to the drink itself. Our creation is full of prestige and consists of Mediterranean fig-infused vodka and French ginger liqueur. This drink will have you feeling and singing like a Europeon Champion.

Around The World

Tribute to Greece's historical 2004 Euro Cup victory (with a 150:1 chance of winning), this moment goes down as one of the greatest shocks in world sports history. We celebrate this everlasting feeling of joy by giving back to Mother Nature. Inspired by the crystal blue waters of Greece, we invented our first sustainable and environmentally friendly cocktail which possesses a unique taste and velvety finish. Deep inside the cold blue glass, you will discover electrolytes & flavors of Ancient Greek resin liquor, 100% ocean organic vodka, and organic apricot liquor.

The Golden Boot

For the past 30 years, the Golden Boot trophy has been given to the top goal scorer in the world. Today we celebrate this achievement with a world-class pairing of our special whiskey blend, rare alpine herbal vermouth, and a housemade fig syrup.

Upper 90

Here we highlight the various flavors that can be found in a classic gimlet. We find that with a bit of care & patience, we can create our own concoction comprised of Japanese lime and homemade / freshly pressed cucumber-ginger juice to create the perfect balance. This drink is finessed gracefully into the top right corner.

The Hand of God

Diego Maradona scored twice against England in the 1986 World Cup Quarterfinals, with the first goal being a controversial play that has since been dubbed "The Hand of God". We commemorate this moment with our own creative vodka blend made of almonds, rose water almond syrup, and freshly sliced melon. From one artist to another, Thank you, Diego.

One-Touch

In this beautiful game, a One-Touch is a specific style of play where the players move the ball around fast with a quick tap or hit of the ball. We encourage our guests to do the same with this drink; with one sweet touch, the magical bubble pops. Behind the bubble smoke, you will taste the lovely sensation of dragon fruit, pink grapefruit, and 5x distilled strawberry-infused gin.

Gate 4 Old Fashioned

A well-known recipe before the 19th century gets a new kick of flavor with our spin-off version comprised of American corn-based bourbon mixed with Aztec chocolate bitters, brown sugar, and a rare maraschino syrup.

Tiki Taka

Inspired by FC Barcelona's style of play which is full of visually striking entertainment and flavor, our famous tiki recipe kicks off with a blend of 3-year-old white rum, exotic passion fruit liquor, cranberry juice, and fresh passion fruit purée, all finished off with a lovely house-made grapefruit foam.

Tiki glasses for sale.

The Theatre of Dreams

Manchester United stadium was originally named "Old Trafford", it was later nicknamed "The Theatre of Dreams" by one of England's greatest football legends, Sir Bobby Charlton. The stadium is home to where dreams come true and where glory and happiness radiate. This drink was created with this message in mind. Our watermelon-infused Tennessee whisky is full of spirit and will make your dreams come true.
The Special One

This is the self-proclaimed nickname of the Portuguese manager, Jose Mourinho. He has won countless European trophies coaching Porto, Manchester United, Chelsea, Inter, and Real Madrid. The origin of the drink stems from our interest in winning the hearts of our guests with one sip of a drink. In this drink, we infuse Brazilian rum with homemade clove syrup and tangerine purée. Please prepare yourself for something special.

El Clásico

The most famous derby in the world refers to the intense matches between Spain's most famous and bitterest rivals: Barcelona vs Real Madrid. We base this drink on a very special bottle of 100% agave mezcal tequila, historical French herbal liqueur, and a homemade pineapple cordial, topped off with our famous mango foam. The results of this drink is as powerful as the match itself; the flavor profile is fragrant and herbal with hints of smoke.

Hat Trick

Through our travels and quests for perfecting the Tiki-style drink, we discovered a rum that reminded us of a crēpe. Inspired by this, we set to develop a drink with similar characteristics: Just like a Hat Trick, our score of three ingredients in one glass consists of bananas, dark chocolate, and Barbados rum. Making for a wonderfully complex and savory drink.

Los Galácticos

A Galáctico is someone from another galaxy, denoting their superstar status on the pitch. This nickname was given to the Real Madrid team of the early years of the 21st century; Inspired by this legendary squad, we wanted to assemble ingredients with a flavor combination that was out of this world. With some liquid courage, we infuse our award winning reposado tequila, fresh horseradish root, tajin, crisp jalapeños, and a house-made spice blend syrup.

You Will Never Walk Alone

This song of camaraderie was written in 1945 and is perhaps the most famous chat in the game. It is heard before kick-off at every Liverpool match at Anfield. We find it only fitting that we design a cocktail to salute this beautiful song of friendship, love, and community. We have successully married vanilla vodka, fresh strawberry purée, and almond cordial syrup in order to serve a drink full of lovely flavor and spirit.

Gold Cup Martini

When vodka lifts an exotic fruit up high in the air it results in a low-carb pineapple-infused martini, made fresh daily, and served with a sweet caramelized bar snack. No added sugar! 100% fresh fruit!

Lavender Lloyd

This cocktail offers an eclectic mix of impressively earthly flavors. Behind fresh lavender smoke is a hint of lemon-lime juice followed by our fabulous infusion of hibiscus, lavender, and gin. Tribute to Carli Lloyd's historical hat trick in the victorious Women's World Cup final!

Cleats Up

One of our best sellers, this cocktail is designed to showcase our favorite tequilas. We infuse serrano peppers with organic agave and add homegrown cilantro with freshly squeezed lemon-lime juice for a balanced experience. Garnished with a caramelized pineapple for an extra dimension of interest. A score for all the margarita lovers!

Break Free Bloody Mary

Introducing the ultimate signature Bloody Mary. Our connotation begins with a blend of spices that are used to coat the rim, followed by a special house-made mix using imported San Marzano tomatoes, crunchy celery, jumbo shrimp and applewood bacon. Wait for it... you'll be wowed!

The Espresso Maestro Martini

In Italian, "maestro" is defined as "the master of the art". The Cage has mastered the art of this classic cocktail with our secret recipe. Tribute to Lionel Messi, the true maestro.
Our diverse menu is designed to offer something for everyone, with gluten free, vegetarian and pescatarian choices. Culinary delights continue with weekend brunch offerings. Indulge in satisfyingly sweet and savory dishes paired with brunch inspired cocktails.
Brunch: Every Saturday & Sunday from 10 am- 3 pm!
Full Menu: Available Everyday
Slide 1 of 31
Slide 2 of 31
Slide 3 of 31
Slide 4 of 31
Slide 5 of 31
Slide 6 of 31
Slide 7 of 31
Slide 8 of 31
Slide 9 of 31
Slide 10 of 31
Slide 11 of 31
Slide 12 of 31
Slide 13 of 31
Slide 14 of 31
Slide 15 of 31
Slide 16 of 31
Slide 17 of 31
Slide 18 of 31
Slide 19 of 31
Slide 20 of 31
Slide 21 of 31
Slide 22 of 31
Slide 23 of 31
Slide 24 of 31
Slide 25 of 31
Slide 26 of 31
Slide 27 of 31
Slide 28 of 31
Slide 29 of 31
Slide 30 of 31
Slide 31 of 31
Happy Hour
Monday - Friday 4:00 pm - 6:00 pm
*Available Everywhere.*
Drinks
Half price wine by the glass

Half price draft beers

$10 Signature Cocktails

*excluding Bloody Mary*
Food
Triple S Octopus

$18.00

Tuna Poke Tartar

$12.00

Basil Pesto Burrata

$12.00

Korean Tacos

$12.00

Chicken Yakitori

$12.00

Cheesesteak Roll Ups

$9.99

Truffle Fries

$6.99

Soft Bao Buns

Chicken, Shrimp

$10.99

$11.99
We provide a 7oz pour.
All wine selections have been specially ordered by our personal sommelier.
Red Wines
Chianti Classico

Italy, 2021

Palate: fresh cherry, strawberries, red plum Medium-bodied

Sea Sun California, Pinot Noir

California, 2021

Palate: plum sauce, dark cherry, red licorice, truffle, brown sugar, allspice, cedar Light-bodied

Joel Gott, Merlot

California, 2018

Palate: cherries, raspberries, red plum with notes of maple and vanilla, juicy tannins with hints of spice on the long, textured finish. Full-bodied.

Toso Estate, Malbec

Argentina, 2019

Palate: flavors of blackberry and licorice, rich and lingering finish. Smoky accents of vanilla and lingering oak. Full-bodied

Black Stallion, Cabernet Sauvignon

Napa Valley, 2019

Palate: Blackcurrant, clove, walnut, dried lavender: dark berries and cocoa finish. Medium-to full-bodied

Josh Cellars, Cabernet Sauvignon

California, 2019

Palate: has flavors of blackberry, toasted hazelnut and cinnamon, complemented by hints of vanilla and toasted oak. Full-bodied

Dalla Rocco, Nebbiolo

Italy, 2019

Palate: cherry, raspberries, aromas of rose and anise: sour cranberry fruit, rose hip and leather and red clay minerality. Full-bodied

Massimo Rivetti, Barbaresco

Froi, 2018

Palate: fine-grained tannins and bright acidity balance sour cherry, pomegranate and star anise. Light-bodied

The Prisoner Saldo, Red Blend

California, 2019

A blend of Petite Sirah, Syrah, Cabernet Sauvignon and Zinfandel

Palate: dried black cherries and baking spices Full-bodied

Freakshow Michael David Joint, Zinfandel

California, 2019

Palate: wild berry, coffee aromas, notes of peppery spice, black cherry, dark chocolate and sweet tobacco amaze the tongue with a fruit-forward, tantalizing finish. Medium-bodied
White Wines
Quadri, Pinot Grigio

Italy, 2018

Palate: flavors of citrus, minerals, and green apple, mild, acidic taste

Dunham Cellars, Reisling

Columbia Valley, 2017

Palate: lime, green apple aromas, sleek fruit flavors backed by tart, racy acidity

Alpha Estate, Sauvignon Blanc

Greece, 2020

Palate: gooseberry, passion fruits, melon, litchi, honeysuckle

Greywacke, Wild Sauvignon

Marlborough, New Zealand, 2017

Palate: ripe summer fruit, floral perfume, peaches, poached yellow pears, baked apples, mango and rock melon, apple blossom fragrance and a twist of lemon sherbet.

Chanson Vire-Clesse, Chardonnay

France, 2016

Palate: citrus fruits, fresh honey, hint of minerality

Sonoma-Cutrer Vineyards, Chardonnay

Russian river ranches Sonoma coast, 2018

Palate: Ripe pear, peach, floral, vanilla oak spice, nuts
Rosé Wines
The Pale, Sacha Alexis, Dry Rose

French Riviera, 2021

Palate: fruity notes, orange peel, pink grapefruit, melon and lilac finish
Sparkling Wines
Mionetto, Prosecco

Italy 2020

Palate: hints of floral and honey

Cup Cake, Moscato D'asti

Italy, 2013

Palate: Floral aromas, tropical nectarine, peach, honey

Akakies, Sparkling Rosé

Greece, 2021

Palate: aromas of ripe strawberry, cherry and an elegant acidity. Highlighting the varietal character of indigenous Xinomavro grape variety
Champagne
Moët & Chandon, Champagne

France

Palate: pear, white peach, green apple

*sold by the bottle*
Draft
Miller Lite

Light Lager, Milwaukee, WI 4.17%

Stella

European Pale Lager, Leuven, Belgium 5%

Blue Moon

Belgian Witbier, Denver CO 5.4%

Troegs Perpetual

IPA, Hershey, PA 7.5%

*Please ask your server to inform you of our seasonal drafts*
Seltzers
Stateside

Blood Orange or Pineapple

Surfside Tea
Bottle / Can
Michelob Ultra

Light Lager, Saint Louis, MO 4.2%

Yuengling

Lager, Pottsville, PA 4.5%

Corona Extra

Lager, Mexico City, Mex 4.6%

Pilsner Urquell

Pilsner, Plzen, Czech Republic 4.4%

Dogfish 60 Min

IPA, Milton, DE 6.0%
Bourbon
Four Roses

Markers Mark

Angel's Envy Kentucky

Bulleit

Jack Daniels

Woodford Reserve

Elijah Craig

High West American Prairie

Jefferson Ocean Aged at Sea

Jim Beam

Basil Hayden Rye

1792 Small Batch
Rye
Bulleit Rye

Jack Daniels Rye

High West Double Rye

Angels Envy Finished Rye
Scotch
Johnnie Black

Dewar's Blended Scotch
Malt
The Dalmore Single Malt

Balvenie 12 Single Double Wood

Glenfiddich 14 Single Malt

Glenlivet 12 Single Malt Scotch

Aberlour 12 Yo Single Malt

Monkey Shoulder Blended Malt

Macallan 12 Sherry Oak Scotch

The Yamazaki Single Malt Japanese 12 YO
Irish
Jameson

Redbreast Single Pot Still 12 YO
Rum
Bacardi Blanco

Captain Morgan Spiced

Plantation 5 YO

Sailor Jerry Spiced

Appleton Estate

Ron Zacapa 23

Diplomatico Reserva Exclusiva

Plantation Pineapple Rum

The Real McCoy 12 YO

Angostura 5 YO

Angostura Deluxe Blend 1919

Appleton Estate 12 YO

Zafra Master Reserve 21 YO
Tequila
Patron Blanco

Patron Reposado

Casamigos Blanco

Cuervo Reposado

Cuervo Blanco

Casa Azul Blanco

Casamigos Añejo

Casamigos Mezcal

Casa Azul Reposado

Cincoro Blanco

Casamigos Reposado

Cincoro Reposado

Cincoro Anejo

Herradura
Gin
Tanqueray London Dry

Brokers London Dry

Monkey 47 Schwarzwald Dry

Hendricks Premium Scottish

Roku Japanese Craft

Tanqueray Rangpur

Bluecoat PA

Bombay Saphire

Malfy Limone

Revivalist Equinox PA

Nikka Gin

Sipsmith London Dry

The Botanist Islay Dry
Vodka
Ciroc

Ketel One

Grey Goose

Absolut

Absolut Citron

Vodka Chocolate

Tito's Vodka

Stateside Vodka

Absolut Vanilla

Sweet Carolina

Stoli

Stoli Orange

Revivalist PA

Effen Cucumber

Effen Yuzu Citrus

Effen Blood Orange
Liqueur
Antica Formula

Noilly Prat

Campari Aperitivo

Aperol Aperitivo

Grand Marnier

Jägermeister

Caravella Limoncello

Romana Sambvca

Fernet-Branca

Amaro Di Angostura
Our coffee is 100% arabica, lightly roasted, and displays a smooth body that features undertones of juicy lemons, brown sugar, and milk chocolate.
Espresso Based
Espresso

Fredo Espresso

Cappuccino

Macchiato

Americano
Tea / Coffee
Drip Coffee

Decaf, Regular

Hot Tea

Black Tea