Main content starts here, tab to start navigating
Slide 1 of 11
Slide 2 of 11
Slide 3 of 11
Slide 4 of 11
Slide 5 of 11
Slide 6 of 11
Slide 7 of 11
Slide 8 of 11
Slide 9 of 11
Slide 10 of 11
Slide 11 of 11
Our Catalog
2022 Winner of Bucks Happening List for Specialty Cocktails!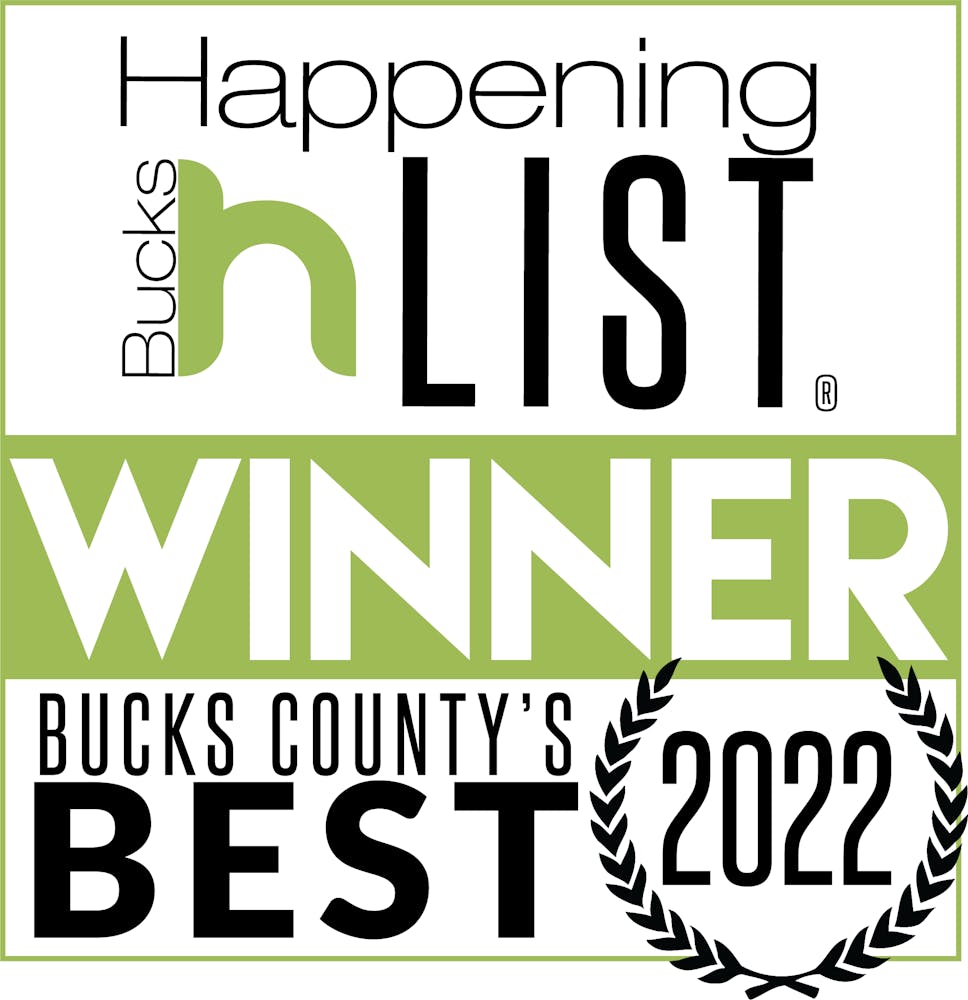 Gate 4 Old Fashioned

A well-known recipe before the 19th century gets a new kick of flavor with our spin-off version comprised of American corn-based bourbon mixed with Aztec chocolate bitters, brown sugar, and a rare maraschino syrup.

Tiki Taka

Inspired by FC Barcelona's style of play which is full of visually striking entertainment and flavor, our famous tiki recipe kicks off with a blend of 3-year-old white rum, exotic passion fruit liquor, cranberry juice, and fresh passion fruit purée, all finished off with a lovely house-made grapefruit foam.

Tiki glasses for sale.

Second Yellow

The origin of this cocktail stems from our interest in creating the perfect "before dinner drink" by using Italy's best selling aperitivo, vodka citron, house-made sugar syrup, and freshly squeezed lemon-lime juice. After the second yellow, you can kiss your cosmo goodbye! Saluti.

CR7

5-year-old rum from Barbados containing only the island's finest black treacle, collides with American corn-based bourbon, with a kiss of aromatic bitters, mixed with freshly squeezed lemon-lime juice, and balanced with homemade sugar syrup. Finished off with nutmeg and a thickening agent that adds a suave texture (no egg white used).

No. 10

A pure vacation; this drink welcomes you with Mastiha, a legendary liquor that drips from the root of a traditional tree that grows only on the island of Chios, Greece. Its extremely earthy notes are combined with a classically-styled, exceptionally smooth vodka, fresh cherry purée, and lemon-lime juice, which are all bonded together in one glass. This cocktail also includes a mastic gum that we mix a lá minute just before serving, which adds an interesting and luxurious texture.

The Theatre of Dreams

Manchester United stadium was originally named "Old Trafford", it was later nicknamed "The Theatre of Dreams" by one of England's greatest football legends, Sir Bobby Charlton. The stadium is home to where dreams come true and where glory and happiness radiate. This drink was created with this message in mind. Our watermelon-infused Tennessee whisky is full of spirit and will make your dreams come true.

Forever Blowing Bubbles

"Forever Blowing Bubbles" is a unique spin-off of the notorious Porn Star martini. This cocktail was inspired by the famous West Ham United F.C. chant. This drink consists of vanilla-infused vodka, fresh passion fruit purée, and a splash of our homemade simple syrup for a perfectly balanced cocktail.
Gold Cup Martini

When vodka lifts an exotic fruit up high in the air it results in a low-carb pineapple-infused martini, made fresh daily, and served with a sweet caramelized bar snack. No added sugar! 100% fresh fruit!

Lavender Lloyd

This cocktail offers an eclectic mix of impressively earthly flavors. Behind fresh lavender smoke is a hint of lemon-lime juice followed by our fabulous infusion of hibiscus, lavender, and gin. Tribute to Carli Lloyd's historical hat trick in the victorious Women's World Cup final!

Cleats Up

One of our best sellers, this cocktail is designed to showcase our favorite tequilas. We infuse serrano peppers with organic agave and add homegrown cilantro with freshly squeezed lemon-lime juice for a balanced experience. Garnished with a caramelized pineapple for an extra dimension of interest. A score for all the margarita lovers!

Break Free Bloody Mary

Introducing the ultimate signature Bloody Mary. Our connotation begins with a blend of spices that are used to coat the rim, followed by a special house-made mix using imported San Marzano tomatoes, crunchy celery, jumbo shrimp and applewood bacon. Wait for it... you'll be wowed!

Joga Bonito

The origin of this summer drink stems from our interest in making the perfect food pairing experience for our guests. We designed this drink in collaboration with our chefs and created a delicious cocktail designed to be paired with a wonderful Caribbean shrimp salad. This cocktail is made up of a homemade spice-infused syrup, fresh tropical fruit puree, lime juice, and a Brazilian rum blend. This beautiful play on a Zombie cocktail elaborates on the classic flavors of pineapple and lime with those characteristics of traditional Brazilian cuisine.

Joga Bonito in Portuguese translates to "play beautifully".

The Espresso Maestro Martini

In Italian, "maestro" is defined as "the master of the art". The Cage has mastered the art of this classic cocktail with our secret recipe. Tribute to Lionel Messi, the true maestro.

Var Aviation

The soccer term "Var" refers to a video assistant referee. Our Var Aviation consists of homemade sugar syrup, freshly squeezed lime, luxardo liqueur, Crème de Violette, and London aviation gin. This stunning cocktail will have you looking twice.
Serving modern cuisine inspired and rooted in Mediterranean flavors and traditions. Our cocktail program focuses on fresh garnishes and mirrors its cuisine, letting the high quality ingredients shine. Our plates are carefully designed to be paired with signature cocktails crafted by The Cage.
Brunch: Every Saturday & Sunday from 10 am- 3 pm!
Seasonal Selections: Everyday starting at 4pm!
Select Menu: Everyday Lunch & Dinner Menu!
Dinner Specials: Every Thursday- Sunday starting at 4pm!
Slide 1 of 28
Slide 2 of 28
Slide 3 of 28
Slide 4 of 28
Slide 5 of 28
Slide 6 of 28
Slide 7 of 28
Slide 8 of 28
Slide 9 of 28
Slide 10 of 28
Slide 11 of 28
Slide 12 of 28
Slide 13 of 28
Slide 14 of 28
Slide 15 of 28
Slide 16 of 28
Slide 17 of 28
Slide 18 of 28
Slide 19 of 28
Slide 20 of 28
Slide 21 of 28
Slide 22 of 28
Slide 23 of 28
Slide 24 of 28
Slide 25 of 28
Slide 26 of 28
Slide 27 of 28
Slide 28 of 28
Happy Hour
Monday - Friday 4:00 pm - 6:00 pm
*Only Available in The Cage and patio.*
Drinks
Half price wine by the glass

Half price draft beers

Half price signature cocktails and select infusions

*excluding Bloody Mary
Food
All Flatbreads

Margherita, Roasted Veggie, Chipotle Chicken, Short Rib

Cheesesteak Roll Ups

Truffle Fries

Soft Bao Buns

Chicken, Shrimp

Fuego Rolls
Red Wines
Ruffino, Chianti

Cantina Zaccagnini, Montepulciano d'Abruzzo

Sea Sun California, Pinot Noir

Kendall-Jackson, Red Zinfindel

Joel Gott, Merlot

Toso Estate, Malbec

Josh Cellars, Cabernet

Alexander Valley Vineyards, Cabernet Sauvignon
White Wines
Quadri, Pinot Grigio

Salmon Run, Reisling

Decibel, Sauvignon Blanc

Louis Latour, Chardonnay
Bubbles
Mionetto, Prosecco DOC Treviso

Luca Bosio Moscato D'asti Italy, Moscato
Draft
Miller Lite

Light Lager, Milwaukee, WI 4.17%

Stella

European Pale Lager, Leuven, Belgium 15.0%

Blue Moon

Belgian Witbier, Denver CO 5.4%

Troegs Perpetual

IPA, Hershey, PA 7.5%

*Please ask your server to inform you of our seasonal tap on our draft beers*
Bottle / Can
Michelob Ultra

Light Lager, Saint Louis, MO 4.2%

Yuengling

Lager, Pottsville, PA 4.5%

Corona Extra

Lager, Mexico City, Mex 4.6%

Pilsner Urquell

Pilsner, Plzen, Czech Republic 4.4%

Dogfish 60 Min

IPA, Milton, DE 6.0%

Lagunitas IPA

IPA, Petaluma, CA 6.2%
Bourbon
Resurgent

Four Roses

Markers Mark

Angel's Envy Kentucky

Bulleit

Jack Daniels

Woodford Kentucky Straight

Elijah Craig

High West American Prairie

Stateside Black Label

Jefferson Ocean Aged at Sea
Rye
Bulleit Rye

Jack Daniels Rye

High West Double Rye

Angels Envy Finished Rye
Scotch
Johnnie Black

Dewar's Blended Scotch
Malt
The Dalmore Single Malt

Balvenie 12 Single Double Wood

Glenfiddich 12 Single Malt

Glenfiddich 14 Single Malt

Glenlivet 12 Single Malt Scotch

Laphroaig 10 Single Malt Scotch

Aberlour 12 Yo Single Malt

Monkey Shoulder Blended Malt

Macallan 12 Sherry Oak Scotch

The Yamazaki Single Malt Japanese 12 YO
Canadian
Crown Royal

Crown Royal XO
Irish
Jameson

Redbreast Single Pot Still 12 YO
Rum
Bacardi Blanco

Captain Morgan Spiced

Plantation 5 YO

Sailor Jerry Spiced

Appleton Estate

Ron Zacapa 23

Diplomatico Reserva Exclusiva

Smith and Cross

Havana Club

Diplomatico

Plantation Pineapple Rum

The Real McCoy 12 YO

Angostura 5 YO

Angostura Deluxe Blend 1919

Appleton Estate 12 YO

Zafra Master Reserve 21 YO
Tequila
Sauza Blanco

Patron Blanco

Patron Reposado

Casamigos Blanco

Cazadores Reposado

Cazadores Blanco

Cuervo Reposado

Cuervo Blanco

Casamigos Añejo

Casamigos Mezcal

Casamigos Reposado

Jaja Reposado

Jaja Blanco
Gin
Tanqueray London Dry

Brokers London Dry

Monkey 47 Schwarzwald Dry

Hendricks Premium Scottish

Roku Japanese Craft

Beefeater London Dry

Tanqueray Rangpur

Highclere Castle

Bluecoat PA

Whitley Neill Rhubarb & Ginger

Bombay Saphire

Revivalist Equinox PA

Revivalist Dragon Dance PA

Sipsmith London Dry

The Botanist Islay Dry

Aviation American Gin
Vodka
Ciroc

Ketel One

Grey Goose

Absolut

Absolut Citron

Vodka Chocolate

Tito's Vodka

Stateside Vodka

Absolut Vanilla

Sweet Carolina

Stoli

Stoli Orange

Revivalist PA

Effen Cucumber

Effen Yuzu Citrus

Effen Blood Orange
Vermouth
Antica Formula

Noilly Prat

Campari Aperitivo

Aperol Aperitivo

Grand Marnier

Jägermeister

Caravella Limoncello

Romana Sambvca

Fernet-Branca

Amaro Di Angostura
Our coffee is 100% arabica, lightly roasted, and displays a smooth body that features undertones of juicy lemons, brown sugar, and milk chocolate.
Espresso Based
Espresso

Fredo Espresso

Cappuccino

Fredo Cappuccino

Macchiato

Americano
Tea / Coffee
Drip Coffee

Decaf, Regular

Hot Tea

Chamomile, Green, Black